Born from a passion for food and a deep love of two cultures, BAP is the delicious idea of a friend of mine who has a creative approach to food. With family roots and ties in both South Korea and the southeastern United States, my friend had developed several delightful Kimchi fusions that she wanted to market but didn't know how to start. We started meeting regularly so I could help her develop her brand from the ground up.
We started by meeting and discussing what she envisioned for her product. We talked adjectives, both english and Korean. I took note, then sketched out some rough ideas for our next meeting.
After picking three names that resonated, I developed them into more finished iterations.
We ultimately landed on BAP, which means "rice" but is also a general term for a food dish. It's pronounced "pop," which works well in english to describe the flavor and feel my client was going for as well as the visuals she was most drawn to. She also liked that she could weave the teaching of the pronunciation into her ultimate story and how that would add an "in the know" element to her target consumer.
When talk of a new food hall opened up in town and there was potential for BAP to have a space, we started talking about labels and menus and I worked up some conceptual imagery for that.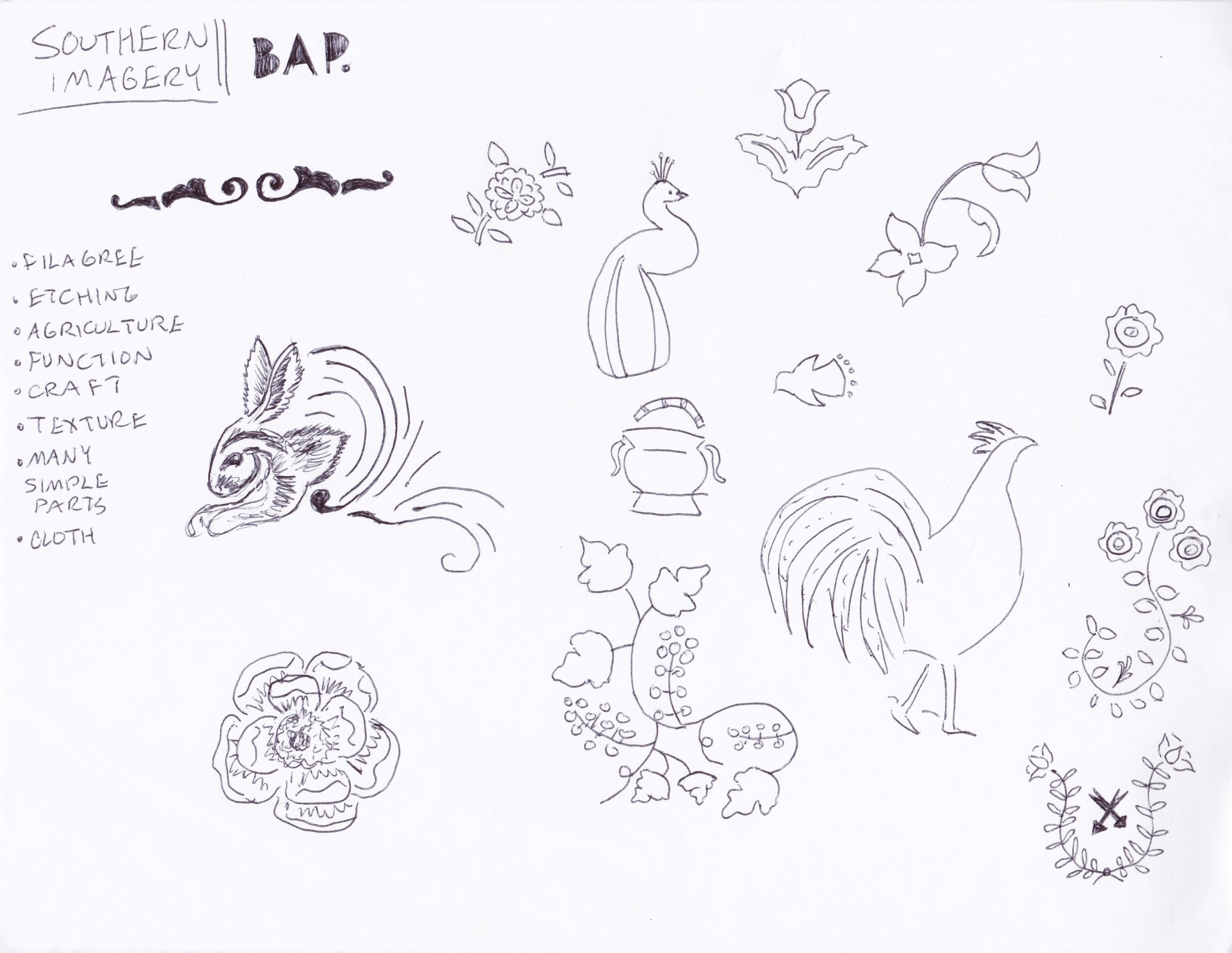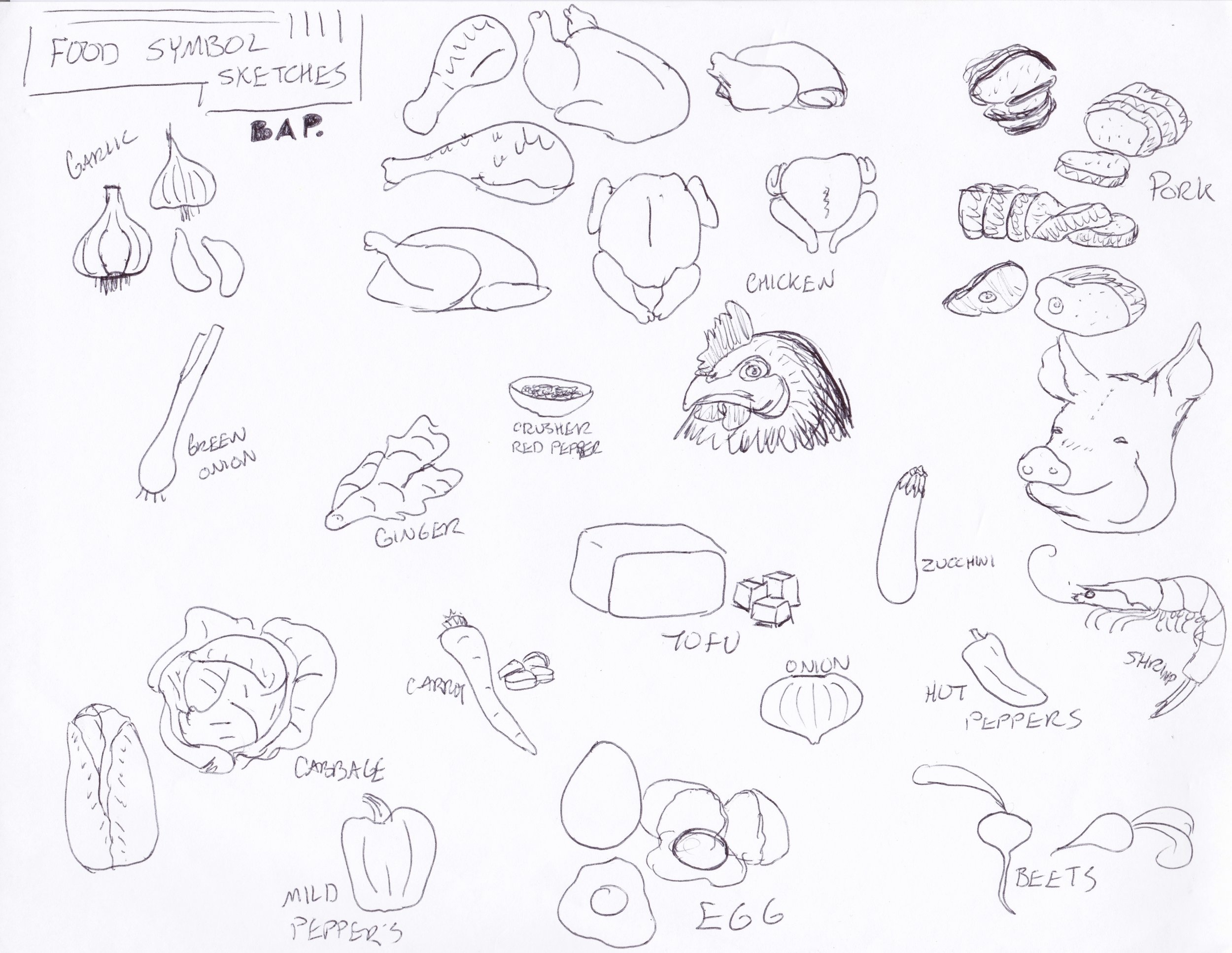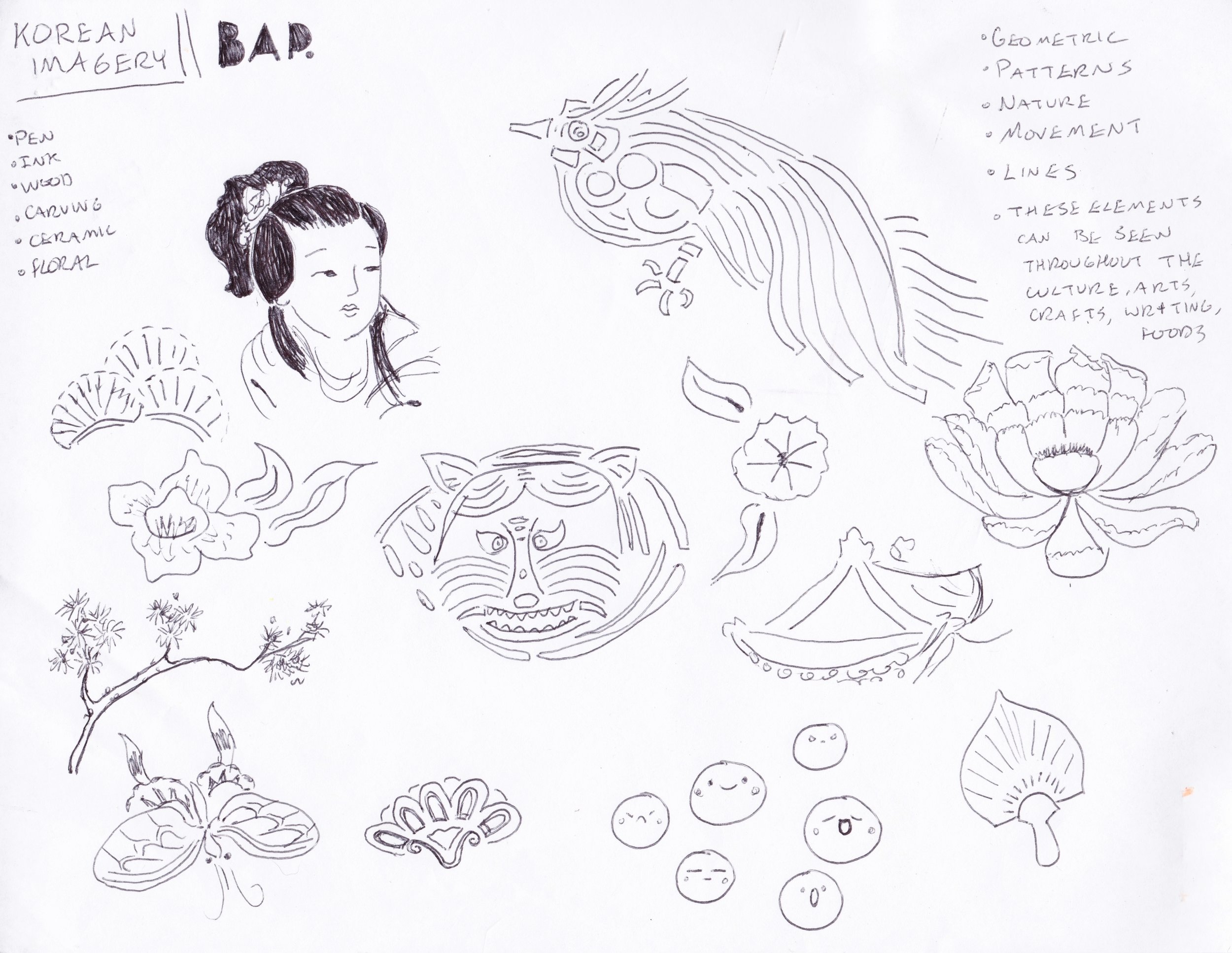 As for business cards, my client liked both the green and the red themes and planned to used them as indicators of spice level. She liked the cabbage motif in the background (since Kimchi is made from cabbage), and wanted to used that on the business cards. She also wanted to include the pronunciation as part of the cards.
While my friend and client is still enthusiastic about her brand, other occupations ended up taking the majority of her time and BAP had to temporarily fall by the wayside. She has the brand now, though, and I look forward to picking the development back up once she's ready.